February 2017
The semester has passed, and lots of work has been accomplished.
We have three levels of Math this year with Algebra, Pre-Algebra, and 7th grade Math.  While busy, some very solid work is being done.  Algebra, with the help of Mr. Gordon Traylor, has seen us work with the "Algebraic Language" and converting from English into the Mathematical language.  As well, we've done linear equations with one and two variables, linear inequalities, systems of equations and Polynomials. Pre-Algebra has dealt with problem solving strategies, measurement, the Metric System, and now we are taking on early concepts of Algebra.  7th grade Math has been busy with whole numbers, fractions, decimals, ratio/proportion and percentages; also, we've worked on measurement, and now we're finishing a unit on finance.
English is filled with novels such as Bridge to Terabithia, and working on incorporating grammar skills into creative writing.  There is work done individually, in groups, with the emphasis on creating the aptitude for writing effectively in order to engage the reader.  We deal with parts of speech, diagramming sentences, as well as making sure that multiple paragraph efforts are accurate and interesting. This is an example of a group writing effort–very impressive for composition skills and the values represented:
In Bible, we're working on a combination of New and Old Testament areas.  We've looked at the life of the ultimate missionary, Paul, the characteristics of our Lord, Jesus Christ, and His final instructions, and then we've looked at connections between the Old and New Testaments.  In one case, we connected verses in Deuteronomy with the Books of Matthew and James.  We've also studied God's timeline in the Old and New Testaments.
Washington State History is a graduation requirement for high school, We started with the very beginnings of our country, the arrival of Europeans, and the "discovery" of Washington.  Of late, we've focused on Native Americans and how they were affected by the arrival of the White Man, and how their lives have changed.  Soon, we'll be into the 20th century after Washington becomes a state.
Our Science sees us looking at the composition and states of matter-looking at how different substances change from solids to liquids to gases.  We are also looking at the structure of the atom, the Periodic table, and the chemical bonds between elements to create chemical, ionic, and covalent bonds.
Below are some random pictures of our cast of characters:
Art project with Miss Linda:
.
The final product for Art.
Savannah in an effort to save the elephants.
This is a board game made for a project in Washington State History. 
March 2016
Our web site has had some "technical issues", hence, we haven't had a chance to post in some time.
We approach the end of the third quarter racing toward Spring Break.  Parent conferences will be coming up at the end of the month and a chance to watch the progress your students are making.
In U.S. History, we just finished a month long unit on the Constitution reviewing each Article and then doing reports on the Amendments.  In questioning the class before the unit, there was little prior knowledge.  After the unit, there are some obvious changes in their thinking and an understanding as to why the document is alive and well after 237 years as the Supreme Law of the Land.
Algebra remains a challenge for the "Algebra Boys.  We're working on factoring in its various forms, and it's coming along but more slowly than we'd like.  They seemed to relate to this comic strip:
Pre-Algebra is been busy with graphing, measures of central tendency, and now geometry.  In regard to graphing, Megan and Sylvia were putting their efforts into a particular assignment:
In Bible we've worked on several aspects of the Old Testament.  A couple of weeks ago, we worked on copying Scripture and doing a Mikvah as the ancient scribes used to do.  It was a tedious process, as one mistake and the scribe had to start over.  The ancient scribes used to work in teams of 4: one to read the letter, a second person to check the correct letter of the verse had been read, a third person wrote the letter, and a fourth person checked to make sure the correct letter had been written. Then, the scribes moved onto the next letter of the verse.
Before even starting, all scribes had to do a Mikvah, a cleansing in a pool (Mikvah) for purity, and every time the word, God, was written, the scribe/team had to do a Mikvah.  Given there is no pool available, and in its place, we chose to wash our hands before starting each day, and likewise, when God, in various forms, was mentioned.  All in all, copying scripture proved to be a tedious process with several times each group having to start over completely from the beginning of the passage.  In spite of the hard work, the students were tenacious, stuck with it, and I think were enlightened by the process. One of the points appreciated was how accurate the Bible has to be from one generation to the next.  Not one letter can be changed, and Biblical Scholars have confirmed how close today's Scriptures are to the ancient ones.  The pictures below offer an idea of how painstaking the process was:
In English we continue to work on grammar and creative writing.  As well, we just finished reading The Pearl and will start a new novel in another week or so.  Science sees us working on earthquakes and volcanoes, a well timed study, given the recent 7.6 quake in Indonesia this week.
One final picture we couldn't pass up–SeaHawk Fridays in Mr. Morrell's room:
October 2015
Last week, we had a very successful Science Fair with almost everyone putting in a lot of time and energy to learn about some facet of electricity.  From electrical generation, battery power, windmill generating units, electric motors, to the principle behind a doorbell, projects reflected in investment of themselves.  Pictures below represent their final efforts:
Some of the girls came to the Science Fair dressed to the proverbial nines:  
We have several levels of Math that we are addressing this year:  7th grade Math taught by Mr. Collins and Mr. McKenzie, as well as Pre-Algebra and Algebra.  Once of the nice aspects of  our new location this year, is the tutoring area in the back of the room. Here's the Pre-Algebra group:
In Science, we are working on Earth Science and looking into elements, compounds, and various materials that make up the Earth.  This was in addition to our work for the Science Fair.
In English, we've been working on grammar, and then, making use of the grammar, we have developed stories both individually, and in groups, too.  The last group project was done under the premise of writing a perfect paper.  No group was perfect, but a couple came close.
This year, we're studying U.S. History, and we've covered the early days of our history with European exploration and the development of colonies.  From here, we move on to the British control of the colonies and subsequent revolution.  Toward the end of the second quarter, we will start on the Constitution and spend about three weeks on it.
In Bible, we have looked at the ancient Israelis, and we've studied the Books of Esther, Ezra, and Nehemiah.  We've concluded that work with groups doing a mural on ten criteria based on Nehemiah and the rebuilding of the Wall.
Miss Linda (Linda Holtcamp) volunteers her time to keep the students from being art deprived, and she does a wonderful job.  The students have decorated bottles, carved pumpkins, decorated picture frames and done string art.  Here are some pictures of the string art:
First quarter ends tomorrow, and we have parent conferences at the end of the week.  It's been a busy, but rewarding quarter.
Jim Morrell                                                                                                                                                     7/8th Grade Teacher
——————————————————————————————————————————————
We have finished the second quarter, and we're moving in some new directions, no pun intended.  First, we have the move to our new campus at 16th and Fir.  All things being equal, and the city "permitting", we will move Friday and Saturday, with a teacher workday on Monday to get our classrooms ready to go.  It's exciting if not a bit grueling.
Given the end of the quarter, report cards have been sent home, and need to be back as soon as possible.  Please sign the blue hard copy, and keep the photocopy for your records.  It would be important to have them back this week due to the confusion caused by the move.
Among our subjects, we finished an expository essay, and in doing to, we explained about a particular subject doing research in the process.  For the first time (at least this year) the students had to do a works cited (bibliography) page.  They were able to use either books (the old fashioned way) or the Internet and cite their sources to a specific protocol.  This quarter we'll be working on biographies.  We'll be ready several short biographies, get the idea of how a short biography might look, and then students will write their own biography on someone of their choosing and my approval.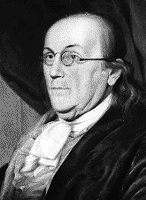 Area, surface area, and volume are behind us in Math.  We've just moved on to Statistics.  We'll be working on measures of central tendency (mean, median, and mode), graphing results, and then spend time exploring probability.
Science sees us having finished a look at the stars, and now we're looking at the most important star of all, the sun.  We'll be looking at its mass, energy, and various aspects of its structure.  Its pretty important as a source of life.  We'd be pretty cold without it, crops wouldn't grow, rain wouldn't fall, and even here in Western Washington, that would be a problem.
We'll be finishing the history of the Washington Territory this week in Washington State History. We'll be moving on to the early history of Washington as a state.  Included will be the legal reforms instituted at the turn of the century, World War I, as well as the upstart of new companies (think Boeing) and inventions that changed the way we live.
In Bible, we're looking at the influence of pop culture.  We're looking at a variety of pop culture icons, and especially, Christian role models, and how they embody Christian values in spite of the decadent society that we are a part of.
If and when you get to this part of the Classroom Corners, I could use an email address for each family that you would like me to use.  I've had several occasions to email information.  Having your email addresses would help greatly and make teaching a bit more efficient.  Please email me:  jmorrell@foothillschristian.com
Many thanks,
Jim Morrell                                                                                                                                                     7/8th Grade Teacher
We are heading toward Christmas break, and tonight we h ave a major event in the school year:  our Christmas program.  The students have been working for three months with Mrs. Freeman on their songs, solos, and speaking parts.  Mrs. Dutton, Mrs. Forthun, and Mrs. McDaniel are all very involved in the production as are Mrs. Cox, Mrs. Holtcamp, Mrs. Hill, and Mrs. Kofler.  It's been a busy time after several rehearsals and trying to make things just right.
Please know that we are collecting box tops, and labels for Education UPCs for Foothills School, and anything you might collect over Christmas break can be deposited in our collection box here in the classroom.  Campbell soup, Post cereals, V-8 juice among other brands can be used.  All of the proceeds go to supporting Foothills Christian School.
In English, we are in the middle of producing an expository essay.  Students have developed an outline for five paragraphs for their chosen expose.  We'll begin working on constructing the paragraphs for the paper after the first of the year.
In Bible class for the 8th graders, we have continued looking at prophecies that were fulfilled by the Messiah.  In particular, we'll spend this week looking at the book of Isaiah.
Geometry is our focus in Math last week and this week.  Below, you'll see students duplicating line segments, angles, and bisecting line segments and angles.  It was a slow start, but they seem to have the idea.
Science is now addressing tools for studying the starts.  We are looking at early telescopes developed by Hans Lipperhey and Galileo, and seeing the technological issues that came with those early telescopes.  We'll transition from these primitive telescopes to the modern ones such as the Hubble telescope.
Once again, please save those box tops and UPC codes.  They will help greatly as needs arise on our new campus.  God's blessings to you, Merry Christmas, Happy New Year.
Jim Morrell
Following Thanksgiving, we will be focusing on the Season of Advent.  More specifically, we are looking at prophecies that were fulfilled by the Messiah–there were more than 300 prophecies that were fulfilled by Jesus.  Each one represented virtually insurmountable odds, and the only One capable of handling those odds was Jesus.  Ask your students what the odds were of fulfilling all 300+ prophecies. The odds were one in………
In Math we are working on Geometry.  Lines, segments, rays, parallel lines, angles, triangles and more will be part of our Math experience up until Christmas.  We've even "added" a touch of humor to the proceedings:
English sees us working on adverbs, phrases in which they're used, and we will begin writing expository pieces that will explain a method of accomplishing something.  As always, sentence structure is important with complete sentences, compound sentences, introductory phrases, descriptive words, along with topic and concluding/transition sentences.
Spelling sees a strong class average of scores.  Typically, we are hovering between 85 and 90% for class averages.  The incentive is this:  If all students score 90% or better, we get to have donuts.  Lamentably, we generally have one or two that miss that threshold. We'll have one more Spelling list before Christmas.  if you would, review those words on the list with your student.
We just finished a chapter on the early settlers of Washington.  Along with that, we will have an ongoing look at the Geography and Geology of Washington and the influences they provide. Next Spring, we'll be doing a 3D map of Washington compliments of Miss Linda.  In our next unit, we'll be studying the ongoing settlement of Washington by pioneers and immigrant groups such as the Chinese and Irish.  For quizzes and tests in Washington State History, as well as Science, students are given a "Connections" sheet which is to act as a study guide.  Any notes they put on the study guide can be used during a quiz or test.  With some lament, this study skill/habit is not being taken advantage of.  This can be a real asset, especially reviewing for a test.  They receive a score for how completely they have filled out the Connections sheet.
To make sure these students aren't art starved, Mrs. Klein has graciously offered to include the 7th and 8th grade in her art projects with her students.  A couple of sample moments, one with Markus contemplating drinking paint water:
Mr. Yuck would not approve……
The all school musical, Miracle on Main Street, will be performed on December 17th.  We had one all school rehearsal this week, and we'll have two more in the weeks ahead.  Please reserve that evening as the students, and especially, our parent volunteers are working hard to generate a great performance.
7th and 8th grade progress reports will be going home on Monday, December 8th.  Please review them, sign them, and have your student return them to me.  Thanks.
God's blessings to you during this advent season.
Jim Morrell                                                                                                                                                       7th/8th Grade Teacher                                                                                                                                   Foothills Christian School
In Washington State History, we have been looking at Christian missionaries and the role they played in helping settle the Washington territory.  Because of the letters these missionaries wrote to family and friends back in the east, people developed an interest in the area.  The incentives were many: healthy climate, fertile farm land, the absence of the slavery issue that was plaguing the country during the 1840's and 1850's.  Also, on an ongoing basis, we've been looking at the geography of the state, its resources, and noteworthy landmarks.  Below, Aaron and Markus are shown presenting their Washington State Mural project.
For the week of Thanksgiving, we are focusing on activities around being thankful.  We are using pages from Jesus Calling for our devotional time.  Likewise, we're looking at Squanto and the Pilgrims in their first Thanksgiving–thanking God for seeing the Pilgrims through their first year and Squanto's experiences.  God used Squanto in a way that could only be attributed to Him, and the Pilgrims' had their prayers answered in a manner such that only God could do.
In regard to Thanksgiving, we're reading about an immigrant's experience in her new country after leaving Europe during the Nazi oppression in the 1930's an 1940's.  Her appreciation of Thanksgiving to God in her new country is touching as well as moving.  She was grateful to be in a country that would allow her to thank God in a public way.
Math sees us working on Geometry with various types of angles, intersecting lines, and their relation to each other.  We'll be measuring angles with protractors, coinciding with Geometry, we'll be using a compass in place of a protractor and studying the Earth's rotation on its axis and its orbit around the Sun.  Specifically, we will look at Foucault's pendulum and how it was used to explain the Earth actually rotates on its axis.  The picture above has Suzanna working with a model of Foucault's pendulum.
We've almost filled our Operation Christmas Child shoe boxes.  We need a few more items to make the boxes complete.
If you haven't done so already, we need t-shirt/sweatshirt orders for a bulk order to be place on November 26th.  Please have your orders with your student's by then.
Many thanks, God bless,
Jim Morrell
7th/8th Grade Teacher                                                                                                                       Foothills Christian School